Digital printing opens up a world of endless possibilities for enhancing your personalised beer bottle. Any occasion is ideal for creating an ultra-personalised packaging! Let yourself be inspired by personalisation for:
1. Find the right beer bottle for you
At Univerre, we offer a wide range of glass bottles: from traditional 33cl bottles to 75cl beer bottles and beer bottles with mechanical stoppers..
The right beer bottle for your needs is not in our catalogue? Contact us so that we can help you turn your ideas into reality.
2. Personalise your beer bottle for a unique occasion
Did you know that on average, more than one in three consumers want to buy personalised products or services? Follow the consumer trend by investing in your brand and differentiate yourself in the market with a personalised beer bottle for a special occasion printed from a small run.
Goodbye to the classic beer labels! Digital printing makes all the difference and allows you to increase your sales with a personalised bottle for your target audience. Discover the many possibilities:
Print any shape and colour: a photo, a logo or a text. Everything is possible;
Create individualised packaging with a special name or number on each bottle;
Offer a tactile and visual experience with transparent or coloured relief printing;
Print from small quantities
Personalised beer bottle for an event
Are your loyal customers getting married or do you want to mark a special event? Your beer could be perfectly represented at an event. Digital printing offers you the possibility to create a special bottle from a small series. Be innovative and create a limited edition for example! Our team will be happy to help you find the best ideas for your project and make your event an immediate success.
Personalised beer bottle for catering
Restaurateurs and hoteliers want to offer the best for their customers. You know your customers and the latest trends and we give you the opportunity to make your service exclusive. Imagine offering them a unique beer brewed for your establishment?
The Grand Resort Bad Ragaz has already succeeded: their Quell 36.5° beer is brewed with thermal water from the Tamina Gorge. The Grand Resort Bad Ragaz chose the black Long Neck beer bottles to match the digitally printed nature design. The 5-star hotel can offer its guests a unique beer bottle and the result is stunning!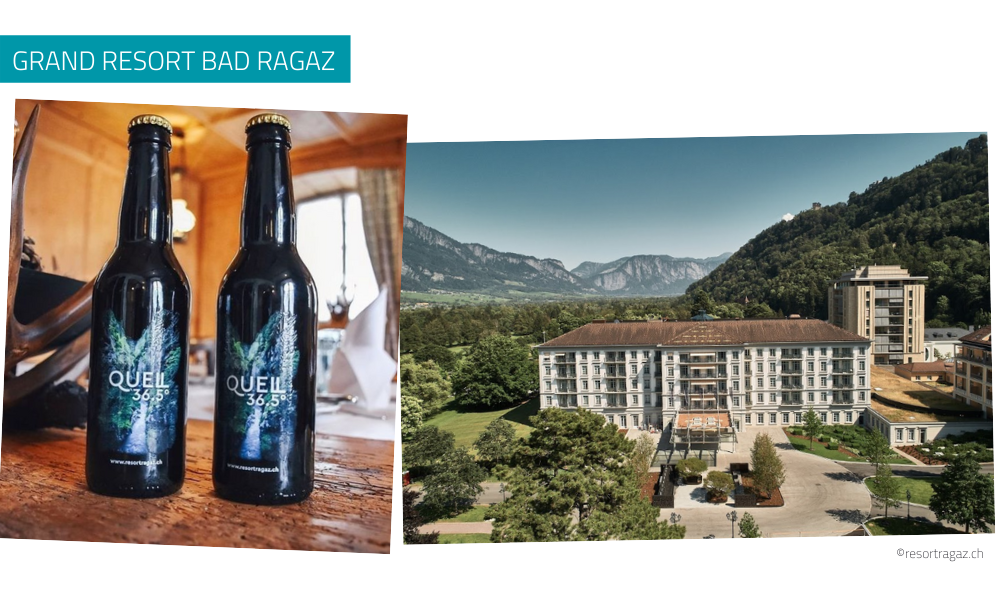 Personalised beer bottle for celebration
Are you or your company celebrating a special anniversary? Make this celebration an unforgettable memory. With a unique bottle of beer, you are sure to make a splash and share your birthday with your family, customers or partners.
Personalised beer bottle for collaboration
Nowadays, companies have realised that a collaboration with another brand is a great opportunity to attract new customers. So a specially developed beer bottle with another brewery, or any other company, can be the perfect idea for your brand to carry. For this, digital printing is ideal to bring your collaboration to the forefront and to further distinguish yourself in the market.
When Brauwerkstatt Kriens meets Brauhuus531: it's a creative firework. The two breweries decided to join forces to create an exclusive and very special beer, a Rogge IPA (or RyePA). Amber in colour, heavily hopped and brewed with the finest New Zealand hops, this bottle is sure to impress. The innovative design of the bottle, printed with digital printing, was created in collaboration with the artists of Zeichenstiftpaarbier.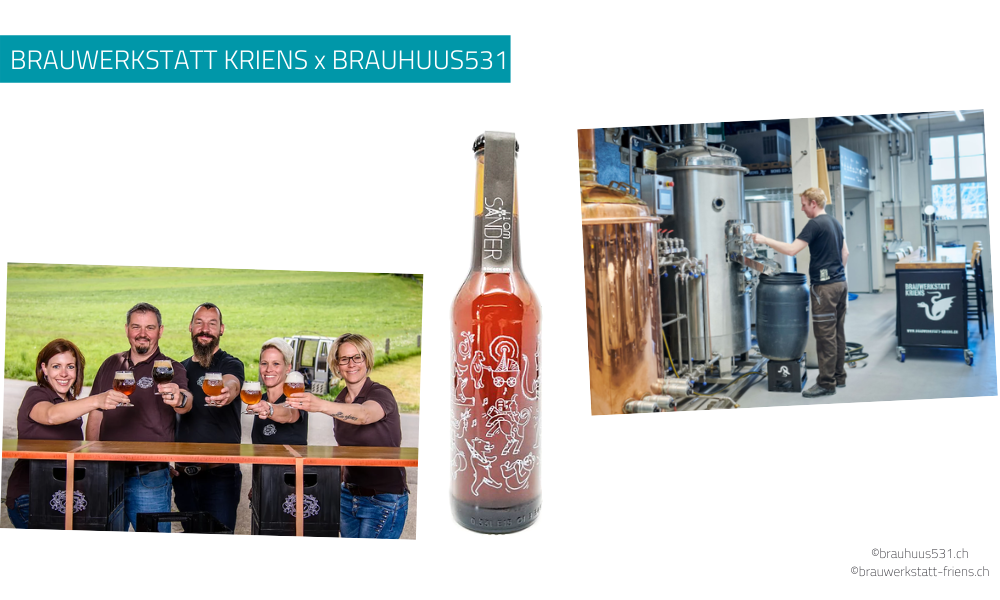 Personalised beer bottle for a Christmas or Seasonal beer

Being innovative also means being able to offer a seasonal beer. A Christmas beer or a special "summer" beer can allow you to concentrate your activity on a given period. In this way, you can respond quickly to market trends with precise and flexible digital printing.
Brasserie Les Murailles has had their beer bottles screen printed for several years and always with a Christmas beer series. "An attractive and innovative beer bottle attracts the customer more quickly," explain Nathalie Droz and her partner Philippe Margand. Their Christmas beer is a reddish-ruby high fermentation beer with a malty caramel and roasted taste and a fine bitterness. Enjoy! Read more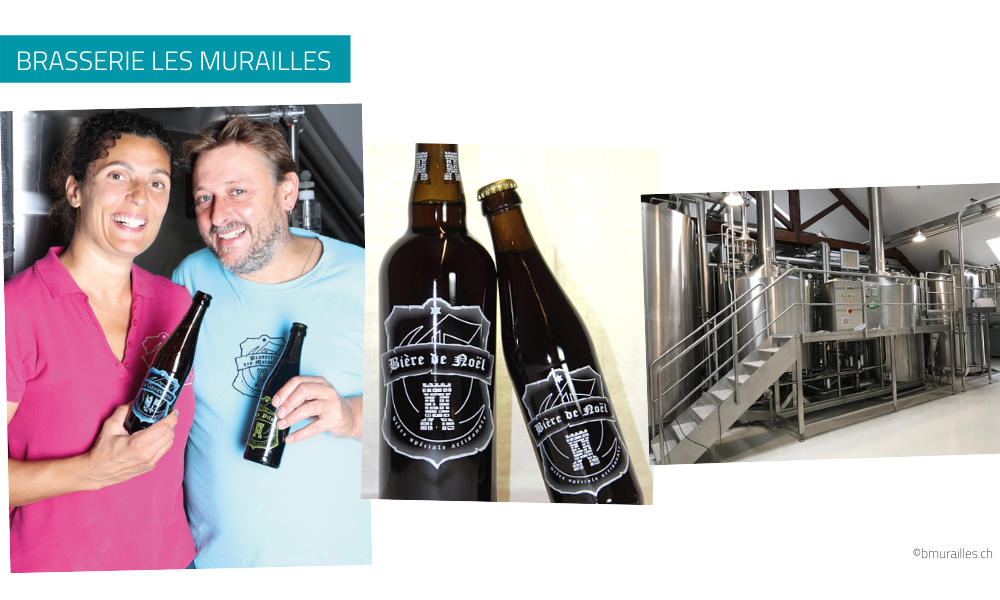 Combine beer bottle and personalised beer glasses
Who has never dreamt of unique beer glasses combined with their own range of beer bottles? Thanks to printing on glass, you invest in the development of your brand. Let yourself be seduced by the personalisation on beer glass.
Contact us for further information.