"An attractive and innovative beer bottle attracts customers more quickly."
La Brasserie des Murailles is located in the small village of Menier near Geneva. Located in an old farmhouse, surrounded by pastures and vineyards, you will understand from the moment you arrive that this is a traditional brewery. Nathalie Droz and her partner Philippe Margand, or "Fiffi", the charming nickname given by Nathalie, founded the brewery in 2001 and tell their first steps in the adventure: "At first, we were alone and it was difficult to revive the craft and know-how of a brewery."
La Brasserie des Murailles pays particular attention to offering authentic and traditional beers. Thus, their products are natural, without colorings, preservatives or any other additives. The aim is to brew authentic local beers.
"In the early days of the brewery, we invited our friends to a few drinks to help us stick the labels on the bottles because we had no money to buy a labeling machine. Well, at the end of the evening the labels were so crooked that you almost had to turn the beer bottles to read what was written there," jokes Nathalie. Out of necessity and the growing demand for their beer, the founders decided to personalize their beer bottles. "With a personalized beer bottle the print is always straight and we save a lot of time because we do not have to stick labels anymore."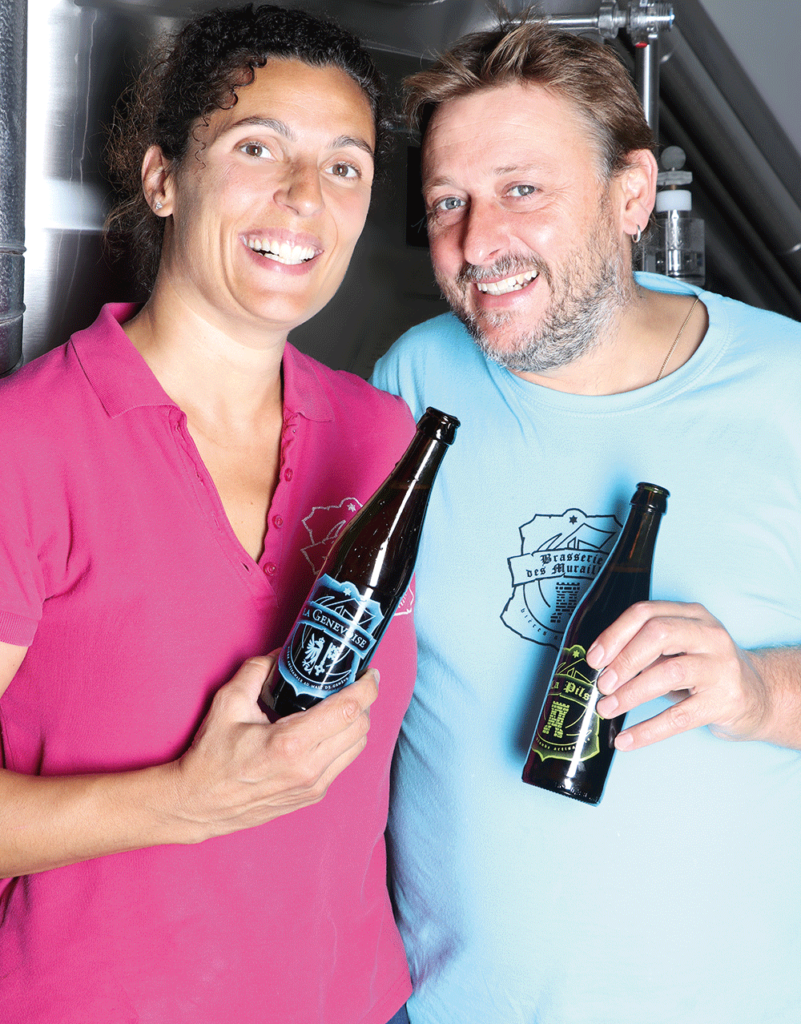 Over time, however, it turned out that the aesthetics of a personalized beer bottle played a much more important role than expected. To this day, Nathalie and Philippe did not regret their decision to personalize their beer bottles: "We do not do marketing, but invest a large part in the packaging of the beer". Nathalie explains that an attractive and innovative beer bottle appeals to the customer much faster and better than a beer bottle with a traditional label. "As soon as a person sees our beer bottle, he is enthusiastic about the presentation and wants to try the beer immediately".