Digital printing on glass and the customers
The scientific study by Univerre Pro Uva Sa in collaboration with the Institute for Neuroscience Mind Insights was the first to measure consumer reactions to glass bottles with a print. The results show that the use of a print gives the product a very modern look, giving the consumer the feeling that it is an exceptional product and a modern company that stands out from the rest. The Mind Insight Institute concludes that printing for a glass packaging for the beverage industry can be of great interest to personalize the glass packaging in order to position the company in the market as "Authentic" and "Modern".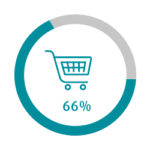 2 out of 3 consumers are more likely to buy products designed for their lifestyle.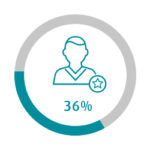 On average, more than 1 in 3 consumers is interested in buying personalised products or services.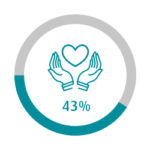 4 out of 10 consumers have a better perception of products that are tailored to their needs.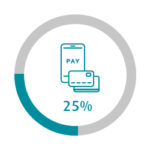 1 in 4 consumers is willing to pay more for a personalized product or service.
Digital printing: glass printing perfected!
The trend towards the personalisation of objects has been on the rise in recent years. To offer its customers the best possible personalisation service, Univerre has decided to invest in a new digital printing machine for its Swiss printing centre in Bioley-Orjulaz in the canton of Vaud.
Digital printing on glass has been perfected over the last few years and can now offer an incredible variety of possibilities for personalisation on glass packaging.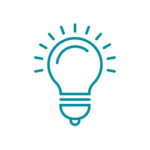 Creativity
There are no limits to creativity. A photo, a picture or a memory. Become an artist and transform your glass packaging into a unique work of art.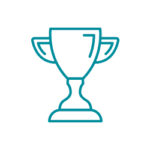 Unique and personal
Every glass packaging becomes unique! What if your customer receives the glass packaging or drinking glass with his name or a number on it? Each product becomes unique and can be adapted to the needs of the consumer.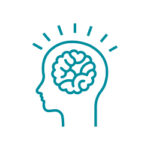 3D effect
Digital printing on glass makes it possible to unite all senses. From now on glass packaging becomes a tactile experience with three-dimensional effects. Transparent and coloured embossing is now possible. Until now, custom-made glass packaging has required costly and time-consuming investments in design and production. This process makes it practically impossible for brands to produce small runs. Rarely do we see an artisan brewed beer or a seasonal product in a custom glass packaging. This changes with digital printing: with 3D printing, brands can make a strong differentiation on a glass packaging, turning the standard bottle into a canvas for your creativity.
Digital printing on glass: our examples
Variety of shapes and colours
Digital printing on glass: allows printing of many colours and shapes.
The 3D effect: Relief printing on glass packaging
Appeal to all senses of your customers and print a relief of up to 0.6 mm on your glass packaging.
Digital printing on glass: drinking glasses can also be printed
As with glass packaging, drinking glasses such as wine glasses, water glasses or beer glasses can be personalised as well.
Grégory Dubuis, director of Maison Gilliard, tells us the story of the personalised bottle of wine for the 100th anniversary of Fendant "Les Murettes". The packaging design was created with digital printing to offer a limited numbered edition.
Learn more about the personalised bottle for Maison Gilliard.
The Ardévaz Winery shares its experience with digital printing.
The Gregor Kuonen Winery shares its experience with digital printing.