Non-alcoholic distilled spirits
The new trend in the beverage industry and especially among craft distillers is called "non-alcoholic distilled spirits". In other words: alcohol-free distillates. So where does this new movement come from and what are its success factors?

Glass water bottles
The glass water bottle is a sign of well-being, healthy living and Epicureanism. Today, we have wonderful glass bottles on the market that enhance the value of spring water in an excellent way.

Fruit drinks in glass bottles
On the eve of the results of the Swiss Fruit Juice and Cider Competition, we have listed the trends in both fruit-based drinks and glass bottles.

Trend: Rosé wine
Rosé is the ideal wine for sunny days: fresh, light and fruity! An increasing number of winemakers are offering high quality rosé to satisfy their customers' requirements.
Specialized in the distribution of glass packaging, bottle washing and decoration on glass and drinking glasses, Univerre has been your partner for Excellence in Glass for 35 years. We strive to offer our customers and partners the best packaging solution for each product.
Among a choice of more than 700 glass packaging, there's nothing left to do but find your ideal product!
Find your ideal product in three clics …
With a choice of more than 700 glass packaging options with Univerre, all your wishes can be fulfilled.
Choose from a wide range of drinking glasses and personalize them starting from 250 pieces.
With 6 million silkscreen prints per year, Univerre has the know-how to personalize your glass packaging or drinking glasses.
As the market leader for bottles washing in Switzerland, Univerre guarantees the highest quality while using biodegradable products.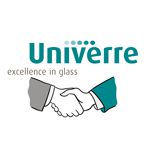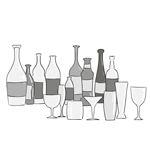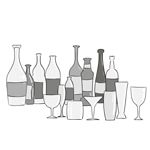 145
MILLIONS OF GLASS PACKAGES SOLD PER YEAR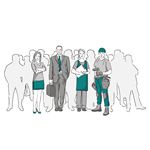 As the Swiss leader regarding the decoration of glass packaging and drinking glasses, Univerre
allows small series to be printed on silkscreen : magnum bottles from 100 pieces, drinking
glasses from 250 pieces and any other glass packaging from a pallet.
Delivery of bottles from one pallet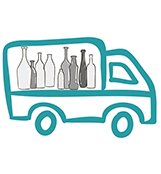 Delivery of neutral glasses from 120 pieces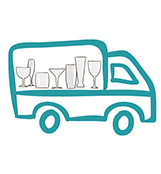 Possibility to order 4 samples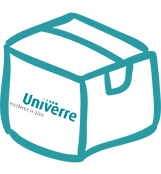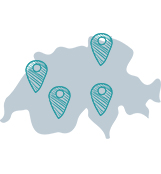 Autonomous using the Entre-Nous platform