The idea for Univerre's new headquarters was born in the context of our digital transformation. The new headquarters embodies our commitment to innovation and progress and will help us realize our vision for the future.
We are proud to have reached this important milestone in our company's history and we were very happy to present our new home.
Vinum – Univerre innove
Une plongée dans le monde des spécialistes du verre s'avère tout à fait passionnante.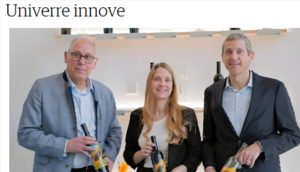 Kanal9 – Alles aus Glas
Die Walliser Firma Univerre investiert in die Zukunft.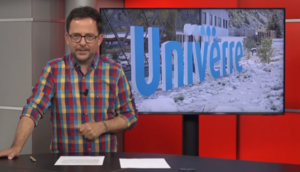 Valais Economie – Univerre innovates and inspires its customers with its new building in Sierre
The new building, The Hive, houses Univerre's administrative offices, but it has been designed above all as a place to live and talk with clients.
Walliserbote – With crystal-clear visions to a successful family business
Univerre is rather unknown in the Upper Valais. Yet the glass packaging distributor from Sierre is one of the leading companies in this sector throughout Europe. A Valais success story.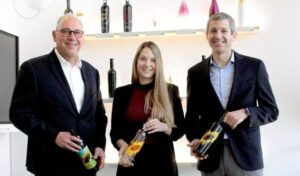 persoenlich.com – New brand design for glass packaging
Univerre has developed a new brand identity for , which will position the company as a brand of excellence.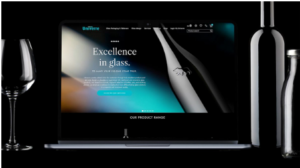 Werbewoche.ch – Premium appearance for glass companies
Univerre as a premium partner for outstanding and differentiating glass solutions – across all media channels.